We all want to see where you spend your raiding time,
do you sit in a trash heap and play WoW at 5 FPS,
or do you sit at some fancy ass quantum computer
running 17 WoWs at once? Well, regardless, let us know,
well, let us see, is more like it.
Here's mine.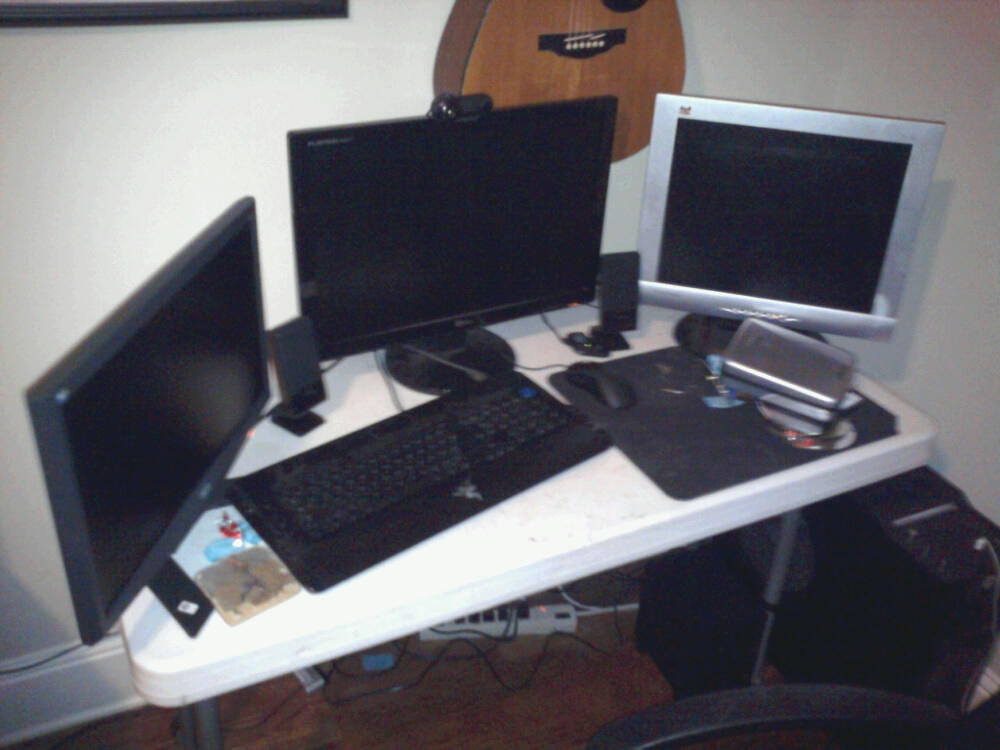 Yes, I know it's fuzzy, phone cams suck.
Edited by Zulasher* Dont center posts with large pics, you fuck up the site layout!